Schedule An Appointment
Our Team Of Healthcare Professionals Would Love To Help!
Schedule Appointment
Whether you are a returning patient or if it's your first visit, we would love to help you book an appointment. Feel free to set your appointment today!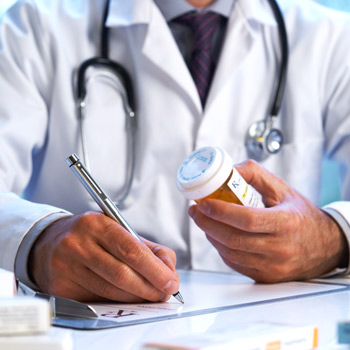 Request Prescription
Prescriptions are extremely important, we know how important it is to have them filled. Please visit us here to follow up on a refill or new prescription.
BioTE
When you're going through the biggest transition of your life, also known as menopause, you don't want to add more symptoms to the mix.
OB/GYN Stockbridge GA – Woman's Doctor's Henry County
Choosing a doctor is always a deeply personal decision, but finding a practitioner you can trust is even more critical when the doctor is a OB/GYN. Even the most routine gynecological exam is an extremely sensitive matter, and the ability to forge a personal relationship with the doctor is absolutely critical.
At Eagles Landing OB/GYN, we understand your concern, and we work hard to earn your trust. We strive to earn your confidence, and we want to earn your trust through quality compassionate care.
Our entire practice is devoted to quality care for women, from expectant mothers to teenagers and their parents. Whether you are concerned about HPV infections, worried about the progress of your pregnancy or in need of routine gynecological care, our board certified physicians are here to help.
We provide a full range of obstetric and gynecological services, but we go far beyond those clinical practices. At Eagles Landing OB/GYN we strive to create a warm, welcoming and family-like atmosphere, a place where women and their families will be comfortable no matter what the reason for their visit.
Our goal is to provide the highest quality medical care available for expectant mothers and their babies for young ladies having their first gynecological exam and for older women who need guidance through the challenges of menopause. No matter what your age or how sensitive your needs, we are here to provide a quiet and comfortable atmosphere – one where you can share your concerns with your doctor and get the answers you need.
Our pregnancy care is second to none, and our compassionate care for pregnant mothers has made us a leader in the industry. Our board certified OB/GYN's can guide you through every stage of your pregnancy, from routine screening tests to timely advice to unusual situations that require immediate care.
At Eagles Landing OB/GYN, we also provide a full range of gynecological services for women of all ages, from preventative cancer screenings and HPV vaccinations to highly personal issues like urinary incontinence and vaginal dryness. No matter how sensitive the issue, our caring and compassionate staff is here to help.
We understand the unique nature of the OB/GYN experience, and we strive to make every visit as comfortable and easy as possible. In addition to our pregnancy services, cancer screenings and routine gynecological care, Eagles Landing is proud to offer exceptional patient education, so you can learn about your changing body and rest assured that what you are experiencing is perfectly normal. This focus on education is an integral part of our practice, and it is just one of the things that sets Eagles Landing OB/GYN apart from other providers.
Just give us a call today at 770-474-1919 to discuss your needs and make an appointment. We look forward to working with you and earning your trust.
At Eagles Landing OB/GYN We Specialize In:
Birth Control
Colposcopy
Destruction Or Excision Of Lesion Of Cervix (Incl. Leep)
Endometrial Ablation
Gynecological Examination
Pap Smear
Pelvic Exams
Dilation And Curettage
Gonorrhea Screening
Hepatitis B Virus Screening
Dr Deborah Haynes
honored by the Stockbridge Women's History Program